The London housing market has entered its busiest first quarter in a decade as home-movers rush to complete before the end of March stamp duty holiday deadline, despite being plunged into lockdown 3.
The 
market is fully open
, in line with Government guidance, with buyers still able to view 
property
 and move home and conveyancing and surveys allowed.
Bank of England mortgage approvals rose seven per cent in November to the highest level since the property peak in 2007. This activity will flow through the new year.
"With the buoyant 2020 market and the 
stamp duty holiday running until March 31
 we are preparing for the busiest Q1 in over a decade as homebuyers push to complete on their purchase," says Graham Sellar, head of mortgages at Santander.
Web traffic for Dexters doubled between Christmas Day and December 27. This surge in demand is expected to continue throughout the third national 
lockdown
 with people spending more time at home and in front of a screen.
"With the Government encouraging activity in the property market, and careful protocol in place, we anticipate that this January will continue to see an upturn in people asking to view properties and making offers," says Richard Page of Dexters.
The 
vaccine roll-out will add to the furore
. A fifth of people polled by Savills said the successful rollout of a vaccine would increase their commitment to moving within the next year.
New research by Homes & Property and Foxtons reveals the eight home-buying hotspots for 2021. These are areas where house prices have slumped over the past five years making them ripe for growth, or neighbourhoods in the midst of transformation. One of these identified neighbourhoods is that of Vauxhall, Battersea, Wandsworth.
Vauxhall, Battersea, Wandsworth - why it's one to watch: 
It has been a decade since the approval of the masterplan of the 
Battersea
 Power Station development and 10 years since Boris Johnson, then Mayor of London, ring-fenced Nine Elms as an opportunity area for regeneration.
Foxtons expects the Thames-side stretch from 
Vauxhall
 to 
Wandsworth
 to be busy this year as a result of so many redevelopments projects.
"The blue chip companies that are setting up in Nine Elms despite Covid, including Penguin the giant publishing house, and in Battersea Power Station, will bring more buyers to these areas," the Foxtons report reads. "We expect this area to become an extension of prime central London."
(Report from The Evening Standard's Homes & Property)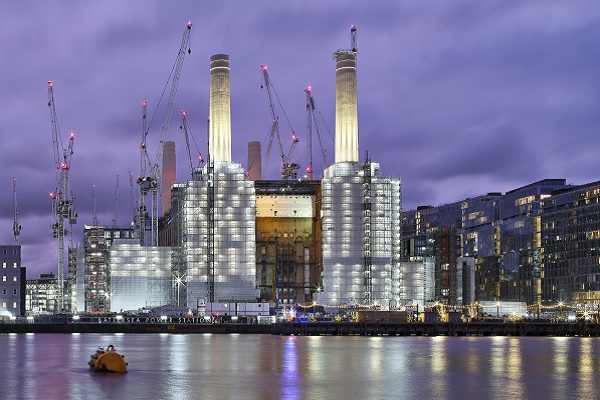 Photo from Wandsworth Borough Council