Motorists are urged to be wary of thieves targeting people at Pay and Display parking machines.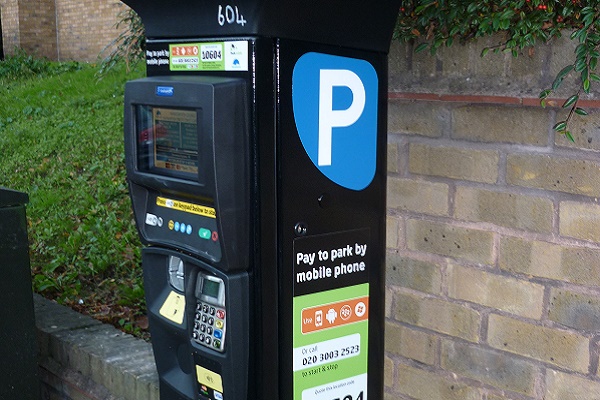 Wandsworth Council's parking and community safety teams have received several reports in recent weeks of parking meter bank card fraud in the borough. The latest scam involves criminals stealing the victim's bank card by pretending that there is a problem with the parking machine and informing the victim that the machine has swallowed their bank card.
The latest victims have had thousands of pounds stolen from their bank account within minutes of the crimes being committed. The crimes have taken place in Battersea but can happen anywhere in the borough.
Motorists are reminded that it impossible for a parking meter machine to swallow bank cards as Pay and Display machines are manufactured so that cards can only be inserted part of the way. If your card disappears, you have been victim of fraud and should contact your bank immediately.
The council has an alternative system for cashless parking called the Parkmobile app – it is a quick, easy to use mobile phone service, which lets you pay for your parking through the app, rather than using a Pay and Display machine.
More information on 
how to register to use the free Parkmobile App
Cllr Jonathan Cook, Chair of Wandsworth's Safer Neighbourhood Board, said: "We are working closely with the local police and Safer Neighbourhood teams to put a stop to these crimes.
"Where possible use the Parkmobile app or contactless payments when paying at car park machines.
"Please take extra care to be on guard against scammers and warn your family and friends too. It is impossible for a parking meter to swallow your card, so please do be vigilant if anyone approaches you and offers to help you pay for parking."
If you think you may have fallen victim to this scam, contact your bank immediately to cancel your bank card."
If you have been harmed or in danger, you can report it to the police by calling 999, or 101 if you are not in any danger. Alternatively, you can report to Action Fraud, by calling 0330 123 0204.