Parents and carers of three and four-year-olds who want their children to join a nursery class at a local primary school in September have until Friday, 5 February to submit their applications.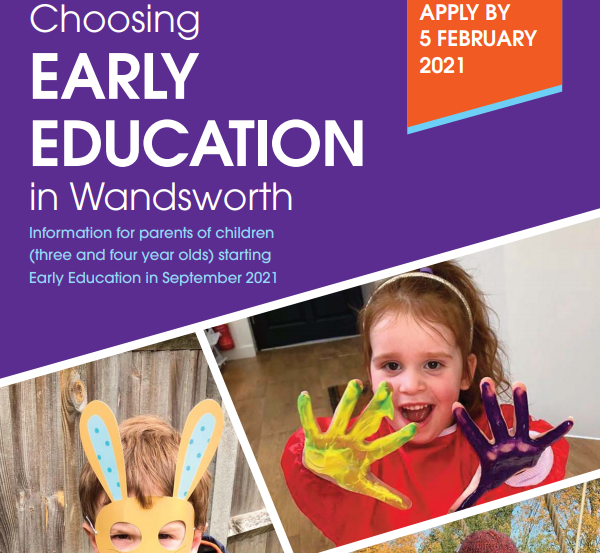 To apply for a place parents and carers need to apply directly to the schools of their choice. There is no limit on the number of schools a parent/carer can apply to.
Nursery classes in council-maintained schools or academies are generally open between 9am and 3.15pm. Three and four-year olds are eligible for 15 hours early education, and some working parents or carers may be eligible for an additional 15 hours.
Many maintained schools/Academies also provide before and after-school childcare.
There are also other early education and childcare options available:
Private, Voluntary, Independent (PVI's) nurseries offer flexible childcare from six months to five years of age and many offer extended hours, typically between 7am and 6pm.
Childminders offer flexible childcare for new-borns up to the age of eight and many are also available from 7am to 6pm.
Most of these providers also offer three-and four-year olds both 15 hours and 30 hours early education and childcare places.
Some two-year-olds may also be eligible for 15 hours early education and childcare if their family is in receipt of benefits. Parents should contact the nursery or childminder provider directly to see if they offer two-year-old places.
Parents can check online to see if they are eligible and apply for funding at 
www.wandsworth.gov.uk/2yo
.
Wandsworth Council has produced a helpful brochure for parents containing a wealth of information about their various options for nursery and early years education which can be 
downloaded here
.
For further help and advice call Wandsworth THRIVE on (020) 8871 7899 (choose option two) or visit 
www.wandsworth.gov.uk/thrivewandsworth
.
For detailed queries please email 
eecp@richmondandwandsworth.gov.uk
 or 
childmindingservice@richmondandwandsworth.gov.uk