Lambeth's month-long Readers and Writers festival gives young readers and writers (and their parents) the chance to hear from and meet authors.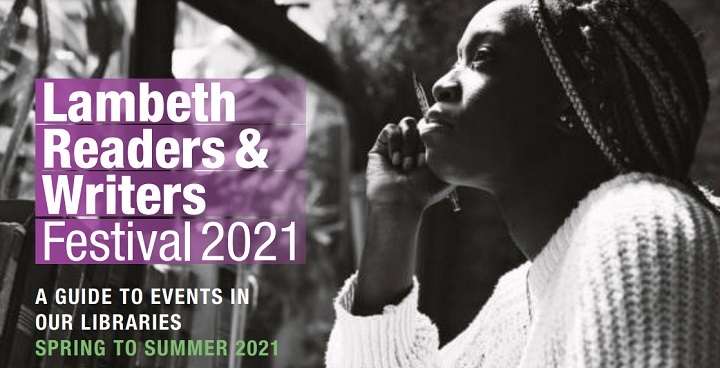 Lambeth's 2021 festival is a month-long programme of inspirational events through May into early June. It gives young readers and writers the chance to hear from and meet authors.
Reading for Thursdays
Thursday 6 May, 2 -3pm 
For Under 3s. Hear author/storyteller 
Chitra Soundar
 read from her beautifully illustrated books 
You're Safe with Me
 and 
You're Strong With Me,
 heart-warming stories for   families with babies and young children, followed by songs and rhymes. After the session we'll send Chitra's books to attendees. In partnership with Lambeth Early Years Partnership (LEAP) and Lantana Publishing. Via 
Eventbrite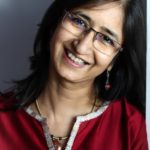 Chitra Soundar
Thursday 13 May, 2pm 
New picture book 
Munchkin's Adventures
 follows the imaginary adventures of 
Karen Farrell's 
daughter Alice. The idea came from Karen wondering what adventures her little one got up to while her parents went about daily activities. Via 
Eventbrite
Thursday 20 May, 2pm 
Over three decades 
Sandra Moodie
 has worked with schools, parents and families as a community leader and Children's Centre Manager. In January 2020 she started sponsoring Aminata Jaru, a little girl in The Gambia, to provide her school essentials. During lockdown she wrote 
Aminata and the Bag of Seeds
 to inspire her and her peers at Bojang Tamba School in a village called Lamin. Online 
Eventbrite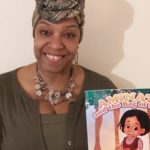 'Amanita and the Bag of Seeds' with author Sandra Moodie
Thursday 27 May, 2pm 
Author/illustrator of 
The Crocodile Who Couldn't Swim
Lee Attard
 is also founder of Toon World – an ever-growing selection of cartoon animal characters, bringing you a super fun collection of rhyming children's books. Online 
Eventbrite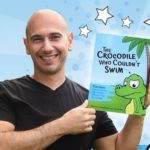 Writer/illustrator Lee Attard
Multicoloured Elephant
Saturday 29 May 
Elmer Day
 in all Lambeth Libraries.
Help us spread the positivity of Elmer by getting your own free resources and join the online celebration. Contact your local library.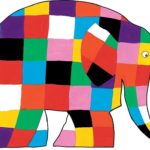 Elmer the multicoloured Elephant
Word from the Cabinet
Cllr Sonia Winifred, Lambeth's Cabinet Member for Equalities and Culture, said: "I am delighted to welcome you to the Lambeth Libraries Readers and Writers Festival. Since the first festival 17 years ago it has become a regular highlight in the Library calendar and goes from strength to strength. In 2021 we have another month of events to suit all tastes whether you enjoy reading, writing, discussion or simply sitting back and listening. Come and join us and express yourself! You'll be amazed at the fun you can have in your local library."
More information
- For a full guide to every event throughout the month of May for young people and for everyone see 
the festival microsite
.
- Unless otherwise stated please book by phoning the local library or emailing 
libraries@lambeth.gov.uk
- For full details of readers & writers month contact your local library or email 
readersandwriters@lambeth.gov.uk.