A man credited with leading a Victorian-era campaign to protect Wandsworth Common from development, has been commemorated with a blue plaque at Clapham Junction Station.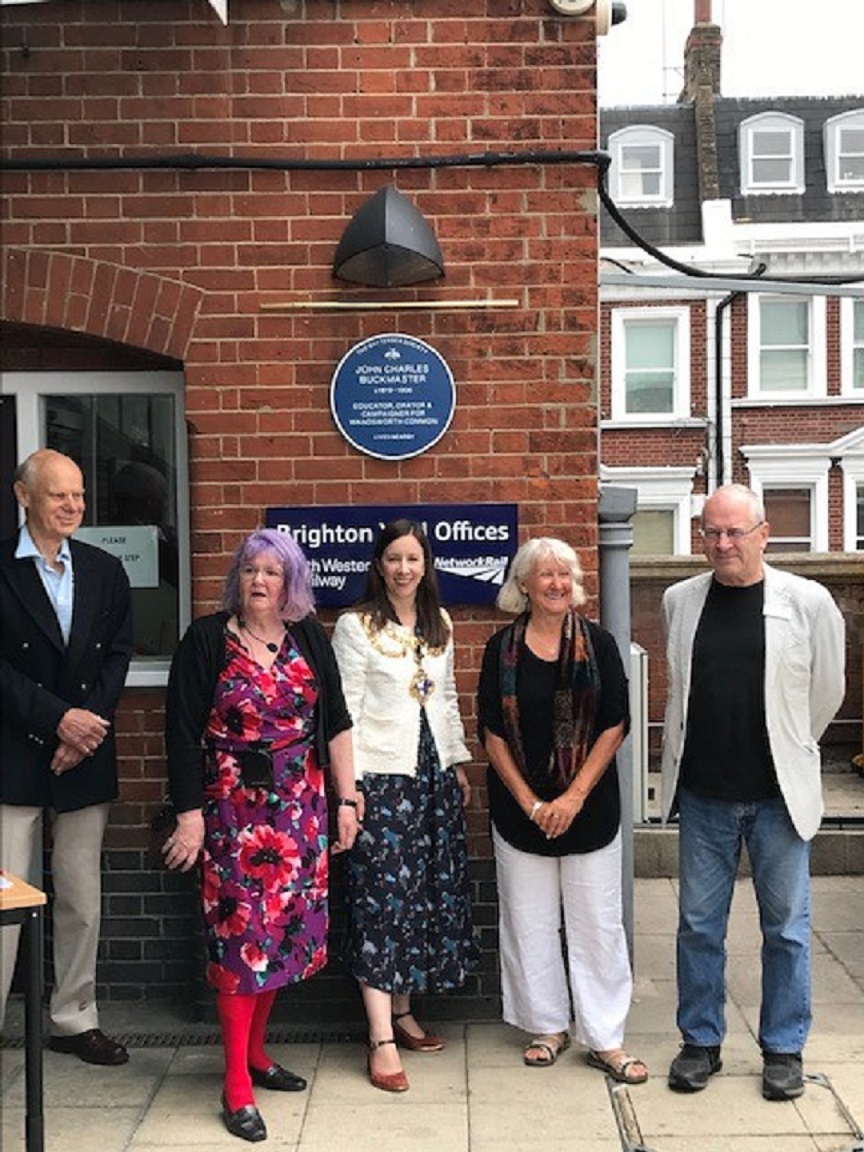 Cllr Mowatt (centre) with Viscount Buckmaster, Sir Peter Hendy (right) plus representatives of the Battersea Society
John Charles Buckmaster, who lived in a house very close to the site of the modern day station, led the 19th Century campaign to protect the common from intrusion and enclosure - and whose legacy meant the much loved green space was recently able to celebrate its 150th anniversary.
The plaque that honours his name describes him as an "educator, orator and campaigner for Wandsworth Common".It was unveiled in the presence of his great, great grandson Viscount Buckmaster, on behalf of the Battersea Society which had campaigned for the memorial, the deputy mayor of Wandsworth Cllr Lucy Mowatt and the chairman of Network Rail Sir Peter Hendy.
Cllr Mowatt said: "It was a privilege to welcome everyone to the unveiling of a blue plaque to John Charles Buckmaster and highly appropriate as it was 150 years almost to the day that the Wandsworth Common Act was passed in 1871, saving the green space of Wandsworth Common for the people of Battersea and Wandsworth in perpetuity.
"William Robertson, Clapham Junction station manager, said "It was an honour to be part of a ceremony honouring a local legend who did so much to keep green spaces open for everyone to enjoy today.
"It was also amazing to hear speeches from Sir Peter and Viscount Buckmaster who paid tribute to the hard work and dedication of John Charles Buckmaster."
London's famous blue plaques date back to 1866 in what is thought to be the oldest scheme of its kind in the world. Across the capital more than 900 plaques are displayed on buildings honouring notable men and women who have lived or worked in them and serve as a reminder of the contributions made while preserving history for generations to come.