The country has now entered 
Step 4 of the Government Roadmap
 and there are changes to some council services including libraries, leisure centres and weddings.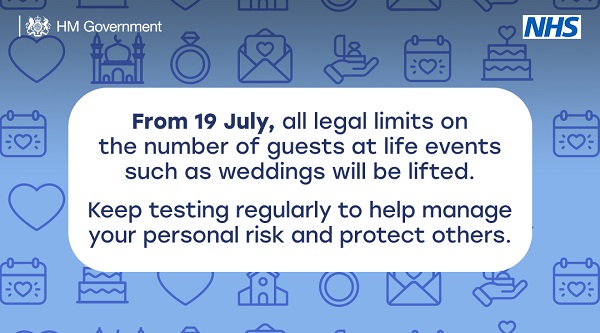 Although restrictions are relaxing, COVID-19 
rates are continuing to rise
 in Wandsworth and we must remain vigilant. Wandsworth Council requests that visitors continue to wear face coverings in all its buildings. 
Read more.
Library open hours will return to normal, but the library services will continue under COVID-19 safety measures and visitors are encouraged to wear a mask and socially distance.  
Leisure centre exercise classes and swimming sessions will increase in capacity to pre COVID-19 levels but cleaning gaps in between sessions will remain. Currently you must book a session. However from July 26 you will be permitted entry without booking.  
All restrictions in terms of social distancing will be removed in parks.  
All restrictions on maximum 
funeral
 numbers at Putney Vale Cemetery will be removed, and pre COVID-19 operations will resume. However, deaths will continue to be registered by telephone.  
The number of people permitted to attend 
civil partnership and wedding ceremonies
 will only be limited by the number of people permitted in a venue in line with their independent health and safety risk assessments.
Waste and recycling services will continue as usual. Trips to the Smugglers Way waste and recycling centre must continue to be 
booked in advance
.  
See full details of services.
Capacity numbers have been removed on indoor venues such as cinemas, museums, children's play areas, theatres, pubs and other hospitality venues but the Government expects and recommends that people wear face coverings in crowded areas.
Wandsworth residents are encouraged to visit local shops and venues, but are asked to remain cautious, regularly 
test for Coronavirus
 and get 
vaccinated
 as soon as possible.  
See full details at
 gov.uk