Wandsworth Council is pleased to announce that works to safeguard the future of the historic Tooting Bec Lido are set to get underway before the turn of the year.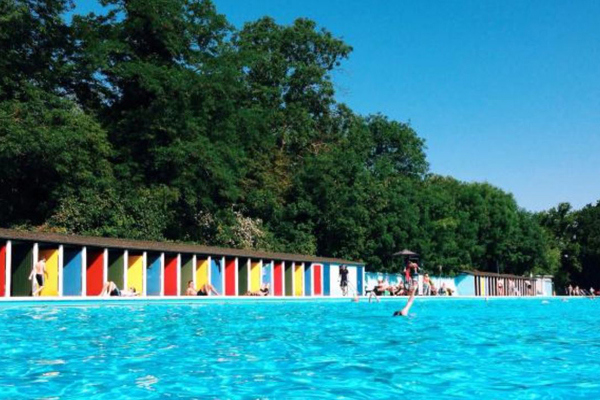 With funds already allocated and consent secured from the Secretary of State, the council can now schedule works for the installation of a new electrical substation and rebuild of the South Pump House. Carrying out the work once the summer opening season is over means less disruption to users.
The pump house is an integral working part of the lido and without it the pool would be unusable.
The council's environment spokesman Cllr Steffi Sutters said: "The lido is an award winning and much loved jewel in the crown of London outdoor swimming pools. We are proud to have it here in Wandsworth
"We are keenly aware of our responsibilities to keep it open and in good order for future generations which is why we have been working tirelessly behind the scenes to get this project off the ground."
Having secured Government permission for works to the new sub-station we are now in a position to begin preparations for these initial works to begin. The project will be expanded to encompass other works which are still being assessed and which will be the subject of further public updates in due course. "Uppermost in our minds will be the need to keep disruption to a minimum. The South London Swimming Club, whose members use the pool all year round, are working with us and are supportive of our investment and commitment to this important facility.
"The lido is now nearly 120-years-old and while obviously showing its age, we are clear that we want to protect and enhance this unique piece of Tooting's heritage."
Labelled "a south London treasure" by the Daily Telegraph it is one of only a handful of surviving open air swimming pools in London. It measures a colossal 91.5 metres in length and also boasts a separate pool for toddlers, a cafe and extensive space for sunbathing and picnics.
In recent years it has been named by Time Out magazine as the best in place in the capital for 'uninterrupted swimming' and as the 'Best Outdoor Swim in London' in The London Pools Campaign's Golden Goggles Award.
In 2017 the lido benefited from the construction of a £900,000 pavilion offering a multi-purpose space for workouts, events and training courses, plus a new courtyard for additional sunbathing space. This investment came from funds provided by the council, the South London Swimming Club (SLSC) and Sport England.
Over the past decade more than £1.5m has been spent by the council in improving the facilities and ensuring the pool's long term future.
For more information about the pool and admission prices please visit  
https://www.placesleisure.org/centres/tooting-bec-lido/