As part of its efforts to support local business and improve the experience for shoppers and diners, Wandsworth councillors have once again agreed to the pedestrianisation of Northcote Road at weekends starting this Easter.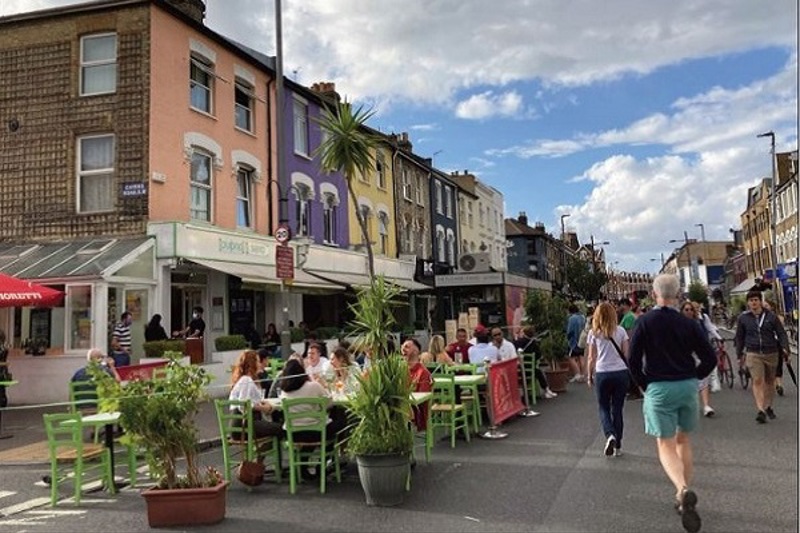 Between the easter weekend starting April 16 and the end of September, the popular shopping and leisure destination will be closed to traffic every weekend.
The change will mean its many bars and restaurants will be able to utilise the outside space to promote al-fresco drinking and dining in a move that's proved popular with residents and businesses in previous summers.
The pedestrianisation was first arranged in the summer of 2020 when lockdown rules had been eased – so that its hospitality businesses could re-open safely by using the extra space to maintain social distancing.
It proved such a success that it was re-introduced last summer and will be repeated this year.
The move mirrors a similar council initiative in Wandsworth's Old York Road whose hospitality businesses have also been given al-fresco space, and where consideration is now being given to its permanent pedestrianisation.
As well as boosting local businesses, both schemes have made these roads much safer for pedestrians and cyclists and are helping to support the town hall's climate change targets.
Council leader Ravi Govindia said: "These measures have proved immensely popular in previous years so we are keen to continue with these changes and bring a welcome boost to local businesses and offer visitors and residents a much more pleasant shopping and leisure time experience."
A recent consultation on the final design for the permanent pedestrianisation of Old York Road has now closed, but views can still be expressed via email to 
transportation@wandsworth.gov.uk
.
All feedback from the consultation will now feed into the final design, due to be considered by councillors in June.