Wandsworth Council Leader Simon Hogg and local MP Dr Rosena Allin-Khan have condemned plans to transfer children's cancer services away from St George's Hospital in Tooting.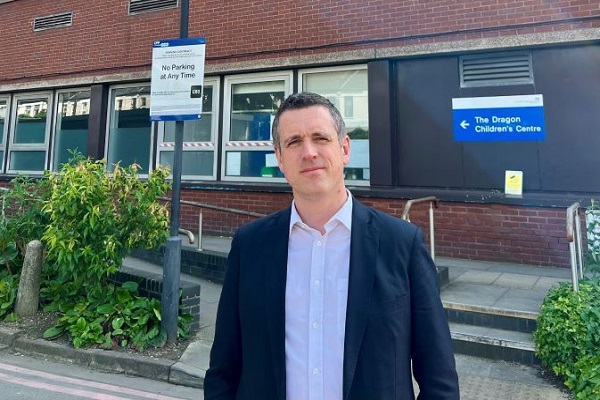 Council leader Simon Hogg at St George's Hospital: 'These are deeply concerning proposals'
The proposals put forward by NHS England would see the closure of the children's cancer centre at St George's and also at the Royal Marsden Hospital, and services transferred to the Evelina Children's Hospital in central London.
In a letter to Health Secretary Steve Barclay
, Councillor Hogg and Dr Allin-Khan warn that the plans would badly affect families, lead to cuts in clinical services locally and dilute cancer treatment expertise.
Councillor Hogg and Dr Allin-Khan were on site at St George's this week, visiting the children's ward as well as meeting with senior hospital staff.
St George's hospital has a long history of delivering top-quality children's cancer care, with 25 years' experience built on strong relationships between clinical specialists. The 
letter
 warns that "the wealth of experience delivering this care cannot easily be replicated at an alternative site overnight.
"Additionally, Evelina does not provide neurosurgery or oncology services and would rely on surgeons from St George's travelling to the hospital to conduct these services. This is an impractical solution to a key issue, with one in four children with cancer having a neuro-oncological condition."
Another key concern around the proposals is transport. Families of children with cancer often prefer to travel to hospital by car rather than public transport, especially if the children are on immunosuppressants. Driving and parking to the Evelina in central London is likely to create difficulty for families, whereas St George's can ensure dedicated parking spaces for child cancer patients.
There are also significant financial implications of the proposed transfer. It is understood that the cost of transferring services to the Evelina would be around £90 million, three times more expensive than the estimated cost of redeveloping facilities at St George's.
Councillor Hogg said: "These are deeply concerning proposals which could have profound implications for Wandsworth families dealing with cancer. The Council will passionately oppose this and fight to save children's cancer services in our local area.
"I urge residents who are concerned about the proposals to respond to the NHS public consultation later in the year. If you are a Wandsworth family who will be directly affected by the proposals, please get in touch with me at 
leaders@wandsworth.gov.uk.
"Together we can win the fight to save children's cancer care at St George's."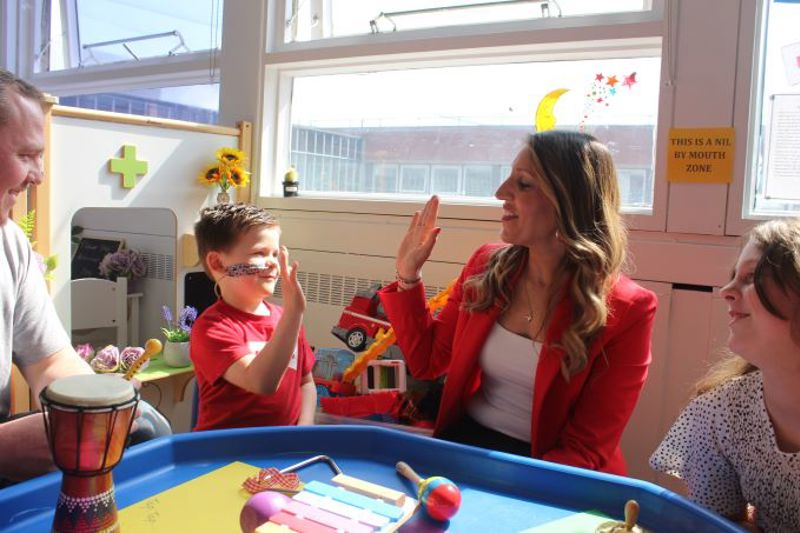 Dr Allin-Khan visiting the children's ward. Both she and Councillor Hogg also met senior hospital staff