Councillor Juliana Annan has been chosen to be the new Mayor of Wandsworth.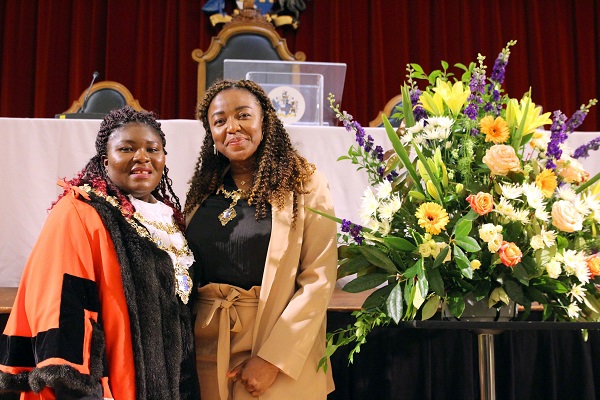 The Mayor of Wandsworth and her Consort
The Mayor attends the River of Life City Church and is a mother of two. She has chosen three charities to support during her mayoral year: 
The Black Minds Matter project is supported by the Wandsworth Community Empowerment Network and improves the access, experience and outcomes of children and young people in mental health services. 

The Katherine Low Settlement which supports refugees in the community 

Keeping Families Together provides support to families that are struggling with day-to-day issues and creates a safe environment to keep young people away from gang culture an in school.  

As well as her role as councillor and Mayor, Cllr Annan runs a business, Agoe Empowerment Network, that supports residents with English as a second language to settle into the community and is co-founder of Support4Support Community Project Ltd, which helps underprivileged women and families from disadvantaged backgrounds. She holds a diploma in Adult Health and Social Care. She has worked at several hospitals, including the Royal Hospital for Neuro-disability, St George Hospital and Queen Mary Hospital, and has worked as an administrator for the children and young people department at University College London Hospital. She said: "I came into politics to be an advocate for residents, the everyday people like me who are disadvantaged, who are not able to speak for themselves because their voices cannot go far. 
"I am truly honoured to be appointed to serve the borough of Wandsworth as mayor in only my second year as a councillor, and I believe that I am the first mayor of Ghanian heritage to hold this office. I will try to do my best to serve the council and the community." 
The Mayor will be supported by her consort Victoria Asante.  The new deputy mayor is Cllr Sana Jafri (pictured below), an immigration lawyer, human rights activist and community worker.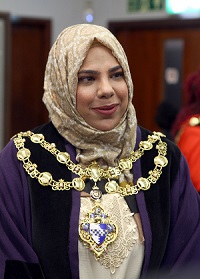 Follow the Mayor of Wandsworth on twitter at @WandsworthMayor. Find out about how to invite the mayor to an event at 
www.wandsworth.gov.uk/mayor
.