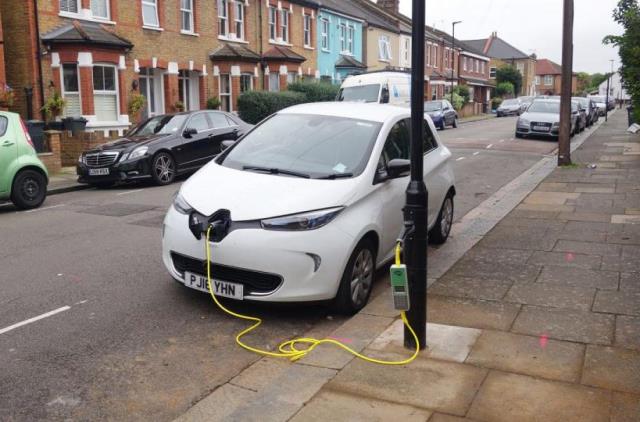 Wandsworth Council has received another cash boost that will help deliver even more electric vehicle charging infrastructure across Wandsworth.  
The borough already boasts one of the UK's highest number of publicly available on-street charging points. Last week it was announced that another 525 lamp post charges were to come online – bringing the borough's total number of public EV charging points up to nearly 1,500.  
And yesterday (Thursday) it was announced that Wandsworth is to benefit from a share of a new cash injection of just under £3.7m under a Government scheme to boost the number of charge points available to EV owners that don't have off-street parking.  
The £3.7m – awarded under the Government's Local EV Infrastructure (LEVI) Fund – will be shared among the boroughs of Wandsworth, Merton, Richmond and Hounslow.  
The money will be used to fund additional charge points across Wandsworth. Most of the borough's charging sockets have been fitted to lamp posts to reduce pavement clutter and keep footpaths free for pedestrians – with the power supply coming from zero carbon sources of energy.  
Supporting electric vehicle technology is part of the council's efforts to tackle climate change and improve local air quality. This includes switching the town hall's vehicle fleet to electric replacements wherever possible.    
The council also supports the expansion of the 
Zipcar Flex car club
 which offers EV hire choices to residents who don't need to own a vehicle but may occasionally need to use a car.   
Jenny Yates, Cabinet Member for Transport said: "This is very welcome news and builds upon the significant investment we have already made to deliver a large number of EV charge points across Wandsworth.  
"We are putting in place the key infrastructure needed to help our residents make the switch from petrol and diesel to electric.  
"We will continue to invest in this technology as part of our efforts to improve the borough's air quality and also to help us deliver our ambitious climate change targets."   
To view a map of the borough's charging points visit 
zap-map.com
. For more information about owning an electric vehicle in the borough visit 
www.wandsworth.gov.uk/driveelectric
To find out more about how the council is working to improve local air quality visit 
www.wandsworth.gov.uk/airquality
The council has declared a climate emergency and unveiled ambitious plans to tackle climate change. The aim is to make Wandsworth inner London's greenest borough by becoming carbon neutral by 2030 and carbon zero by 2050. For more information visit 
www.wandsworth.gov.uk/climatechange